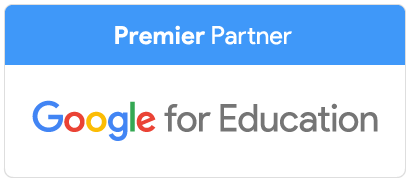 BLOOMINGTON, Ill. (June 4, 2019) – Gaggle, a school safety company, announced today that it has joined the Google for Education technology program as a Premier Partner. Gaggle supports schools and districts that use G Suite for Education by monitoring Google accounts for early warning signs of students in crisis.
Gaggle's student safety solution uses a combination of machine learning and human safety experts to review students' use of online tools. The solution analyzes and reviews the use of collaboration platforms, such as Google's G Suite for Education, for nearly five million students across the United States. The solution alerts school officials when students show signs of self-harm, depression, thoughts of suicide, substance abuse, cyberbullying, unhealthy relationships, and credible threats of violence against others.

"Becoming a Google for Education Premier Partner will help us amplify our message about student safety," said Gaggle CEO Jeff Patterson. "For every 10,000 students in a six-month period, a district can expect Gaggle to identify 55 students indicating suicide or self-harm and 30 students planning violence against others. As our message spreads to more districts across the country, we will be able to help more students."
Patterson continued, "Many students put up a front and appear fine to the real world. School leaders would never know about these cries for help unless they have a way of monitoring students' use of digital tools. For 20 years, Gaggle has helped nearly 1,400 districts avoid tragedies and save lives, providing a balance between student privacy and safety. We're excited to see what this new partnership will enable us to accomplish in the future."

About Gaggle| www.gaggle.net
Gaggle has been providing school safety products and solutions to the K-12 market since 1999. Using both artificial intelligence and trained safety experts, Gaggle's early-warning system proactively assists districts 24/7/365 in the prevention of student suicide, bullying, inappropriate behaviors, school violence, and other harmful situations. Gaggle has helped hundreds of districts avoid tragedies and save lives, while also protecting their liability. Thus far in the 2018-19 academic year, Gaggle has helped districts save the lives of 658 students who were planning or actually attempting suicide. For more information please visit www.gaggle.net and follow Gaggle on Twitter at @Gaggle_K12.