For school districts across the U.S., content filters are essential tools that have grown beyond defense—shielding children from inappropriate online content—to become equally valuable for offense, helping educators proactively prevent and reduce student harm.
Content filtering has risen to meet the modern digital world, incorporating features for monitoring, reporting, and flagging student activity to help identify early warning signs of cyberbullying, self-harm, and school violence.
Linewize's cyber safety technology offerings are designed to help schools offer the best of the digital world to students while protecting them from harm.
How Linewize Works
Linewize not only allows K-12 IT administrators to seamlessly remain CIPA compliant, but just as important, offers advanced features to help educators catch warning signs of violence, cyberbullying, and self-harm as early as possible. The solution also helps parents learn about cyber safety and gain insight into their kids' digital activities.
The advanced content filtering software provides schools with comprehensive, real-time insights into students' web activity, delivering additional security while minimizing the network admin's workload.
Red Flag Alerts & Reporting
Linewize monitors students' web activity and looks for key search terms that may indicate students are contemplating self-harm, are involved in bullying, or are planning or participating in violence at school—such as keywords around weapons, pornography, drugs, and self-harm behaviors.
If a flagged term appears in a student search, the Linewize system automatically sends Red Flag Alerts to the appropriate people in real time. These alerts can be sent to district admin, school safety officers, and school psychologists to help educators determine the right person to intervene in the appropriate manner. The alerts can also automatically notify a student's counselor in real time because the Linewize filter understands the student rostering systems of a school district. Linewize makes it easy for administrators to automatically generate tailored, email-ready reports on students' online activity and distribute them to relevant contacts.
Because the statistics are live and updated in real time, potential dangers can be caught as quickly as possible. Urgent alerts for high-risk search terms, such as those that indicate a student's intent to self-harm, have already made an impact in schools using Linewize and helped to save student lives.

Community Platform
Linewize's cyber safety ecosystem goes beyond school walls to help educate and empower parents as well. With the daily dangers that come with students being online to learn, socialize, and play games, parents often look to their schools for advice and insight into how to best keep their children safe. The community platform is a cyber safety education site that Linewize provides for school districts to engage their parent communities.
The community platform features video, text, quizzes, app reviews, and other informative resources on topics like cyberbullying, gaming, setting up parental controls, and many key questions parents face as they navigate their child's digital activities. Parents can access online courses about cyber safety topics, as well as timely blog posts and articles keeping them up to date on trending cyber dangers and the latest apps, games, and social platforms children are accessing.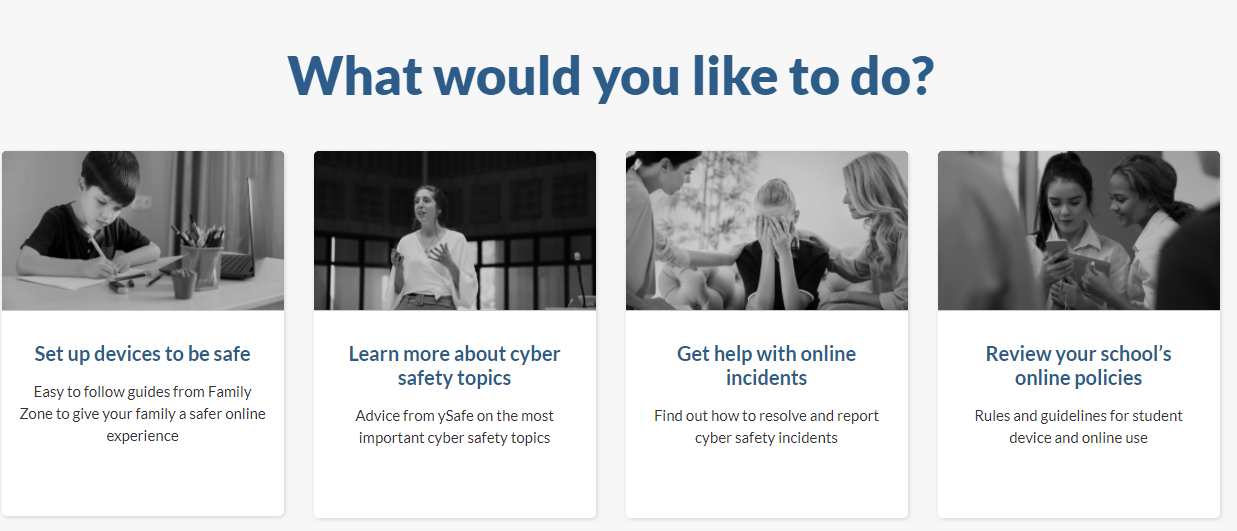 Linewize and Gaggle Partnership
In the mission to expand its cyber safety offering, Gaggle has partnered with Linewize, combining their capabilities to do even more to help school districts keep students safe online.
Through the combination of artificial intelligence and trained safety experts, Gaggle has been successful in providing real-time analysis of students' use of online platforms—such as Google's G Suite, Microsoft Office 365, and the Canvas learning management system—to help districts prevent student cyberbullying, suicide, school violence, and other harmful behaviors.
By integrating the Gaggle and Linewize technology solutions, Linewize Red Flag Alerts that are triggered by potentially dangerous or harmful keywords in student searches can be sent straight to the Gaggle Safety Team. Gaggle will incorporate Linewize alerts in their analysis to determine whether the school or district needs to be notified in each instance.
In the effort to create safer school environments, it's imperative for companies like ours to join forces so we can continue improving methods for identifying and supporting students who are struggling with mental or emotional health.