Casey Lee has been architecting, building, and supporting software systems for over 20 years. As Gaggle's CTO, Casey oversees the development and delivery of our student safety products, helping our district partners continue to protect students in the digital environment 24 hours a day, seven days a week, 365 days a year.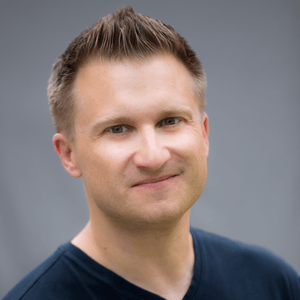 Start date: June 29, 2020
We asked Casey five questions to get to know a little more about him and his time with Gaggle. Here's what he had to say:
What are three words to describe Gaggle?
Caring: What I've noticed is that everyone at Gaggle ultimately cares about the mission. This isn't just a job—people come here because they want to work somewhere that has a greater purpose. The people here truly care about using their abilities to do something good.
Teamwork: Everybody at Gaggle is looking for ways to support each other and support what others are trying to get done. People have a strong view of the entire goal of the company, not just their own individual goals.
Resourceful: Gaggle does a really good job of solving problems with whatever resources are available, whether that's time or existing solutions that can be leveraged in new ways.
What drew you to Gaggle?
I was very excited to use technology to help with a mission like this. Having an opportunity to use my experience and my skills in a way that didn't just help the overall profitability of a company, but resulted in ultimately saving lives. I have two high school-aged children, so I understand very well the problem Gaggle is trying to solve.
What have you gained from working at Gaggle?
There are three things that I look for in my work: good people, technical challenges, and large impacts. Gaggle has all three! The people at Gaggle are passionate about their work and wonderful to partner with on problem-solving. In addition, the scale of the data that we deal with presents a very interesting technical challenge. Finally, the mission offers a larger impact than any I've had the opportunity to work with in the past. Overall, I'd say the biggest thing I've gained is a fantastic place to work that offers great people, hard technical challenges, and significant impacts!
What is your proudest moment at Gaggle?
One of the things we're focused on here is improving the way in which we develop and release software. I'm proud of the impact we've been able to make in a short time by increasing our software delivery throughput and decreasing the lead time on these changes. And even better, seeing how the team has embraced that goal and made a significant dent in just a short time.
What is your favorite memory at Gaggle?
The virtual Halloween party was really awesome! Gaggle did a tremendous job of acknowledging that we can have fun even without being able to get together in person. We had a costume contest, there was great attendance, and I had a chance to spend time with a lot of folks I don't normally get to.
Casey is currently focused on helping the technology team evaluate Gaggle's software delivery process so we can increase the speed of delivering new features to our district partners. "I'm looking at many different ways to improve this," said Casey. "I'm looking at our agile software development practices; the ways we build, test, and deliver our software; and our increased adoption of the AWS cloud platform. I'm glad to have the opportunity to do this working alongside a truly great team that's already functioning very well."